Thrive Themes Ultimatum is a WordPress Plugin being distributed by Thrive Theme. With Thrive Ultimatum, you can easily advertise your special offers all across your site.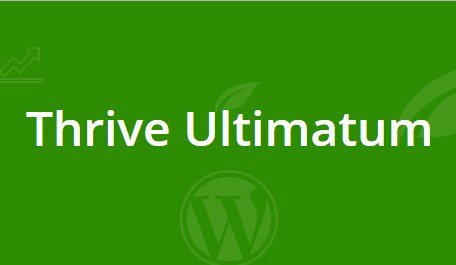 Thrive Themes Ultimatum Features :
Increase Product Sales with a Special Offer
Create a Buzz-Building Product Launch
Boost Your Ecommerce Sales
Earn More Commissions as an Affiliate
Build Your List Faster with Scarcity Marketing
Download Now Thrive Themes Ultimatum for $4.98. You'll receive the exact .zip file you would download from the original author. save up-to 95%.